The Juri of the European Broadband Awards assigned to EllaLink the Juri Award for it's cross-border, innovative and visionary project.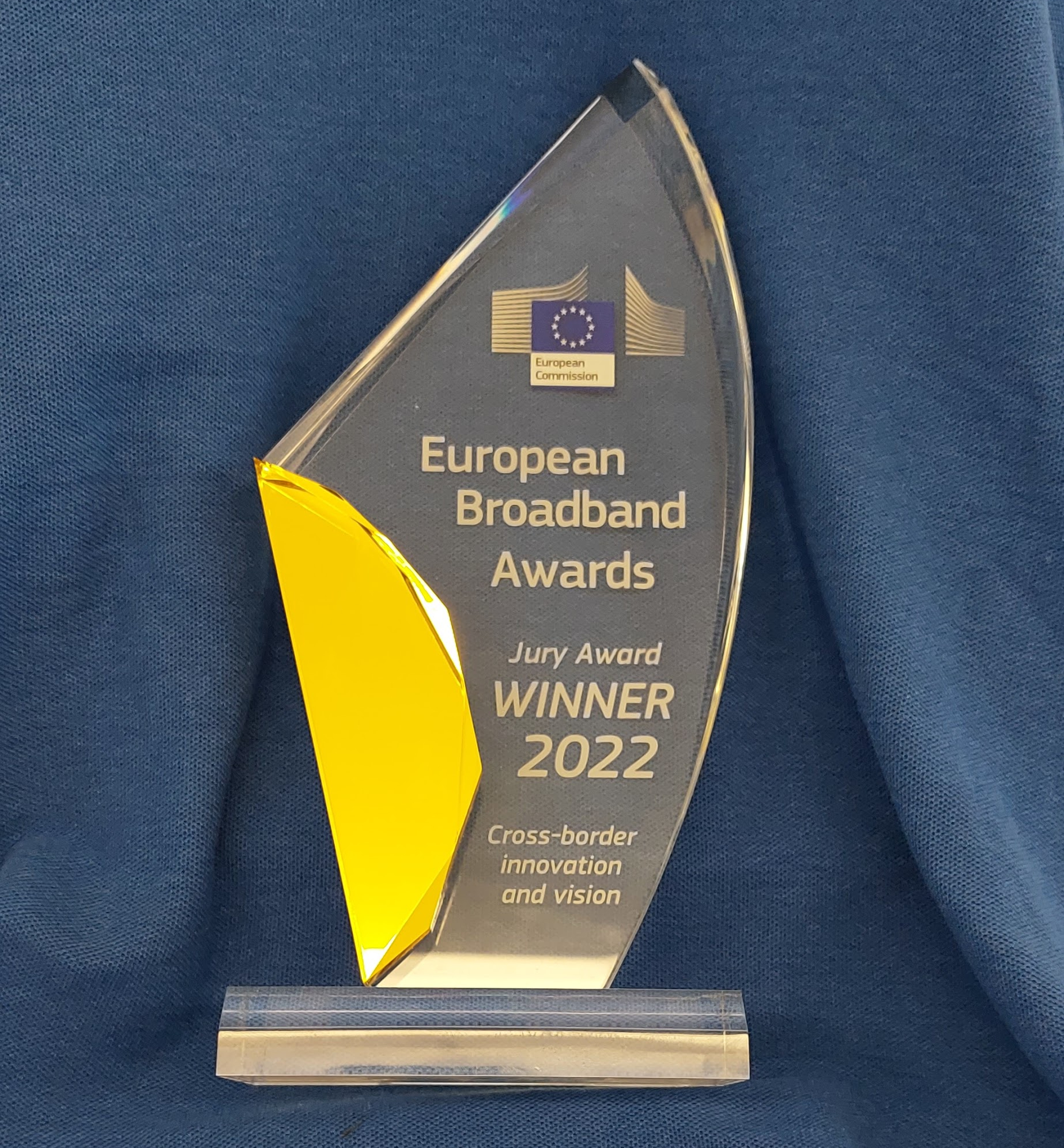 The EllaLink submarine cable has been recognized by the jury of the European Broadband Awards for its new and bold approach towards connectivity.
Since 2021, Europe and Latin America are physically linked by a direct submarine optic fibre cable built with state-of-the-art technology with 4 fibre pairs of 25Tbps each.
The EllaLink cable connects two continents and specific regions that are showing an increased growth in demand for better and improved connectivity, namely on the Latin America Atlantic side.
With its improved technology, EllaLink and its partners have implemented a unique route offering an ultra-low latency over the Atlantic that is unbeatable nowadays.
With this project came the opportunity to discover a new landing site for the cable in Europe and with that EllaLink has supported the creation of the Sines Tech Community, embracing the development of an Innovation and Datacentres Hub that plays a critical role in bringing to life the perfect submarine cable ecosystem.
Sines has the perfect conditions for landing submarine cables and for placing datacenters: among several other reasons, Sines accounts for considerable available land, robust subsea landing infrastructure, direct connectivity within Europe via ready and open diverse routes with very high availability, diverse and redundant fibre pairs to Lisbon and Madrid!
The recognition from the European Broadband Awards of the 2022 edition reinforces the importance the EllaLink submarine cable can have for your business.
If you would like to know more about the EllaLink system and how we can improve your network connectivity and reduce your latency, getintouch and we will be in touch soon.